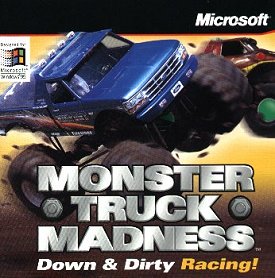 Truck O Rama MTM-1 Archive
Latest News (05-27-03)
*Grand Re-Location*

In homage to kingdave, the Truck O Rama is now hosted on rhinoseros.com. Enjoy as kingdave intended it.
Latest News (10-29-01)
*Grand Re-Opening*

I have redone the site so that it now includes all of the trucks that I had collected after the site was built the first time. The site now contains all of the MTM-1 trucks that I have in my collection, they total 165 trucks in all.
Latest News (10-09-00)
I have taken all the MTM-2 Trucks and converted them to MTM-1 style. The trucks are directly converted from MTM-2, the sounds are the same as well as the handling. They are available in 1 pod or 2 seperate pods, click the link the left.
Truck O Rama Webmaster, KingDave.